Issue
TIFF images included in Word documents will appear as a red X when the document is converted to a PDF by iRIS.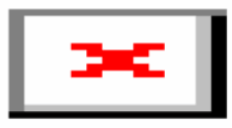 Resolution
Open the Word document in edit mode.
Select the image and right-click on it.
Select Save as Picture.
Select either JPG or PNG image format, name the image and click on save.
Replace the  TIFF image with the PNG or JPG image.
Save the Word document.
Replace the Word document in iRIS with the new Word document.